April 14, 2020
Covid-19 Construction Regulations – We're the Lucky Ones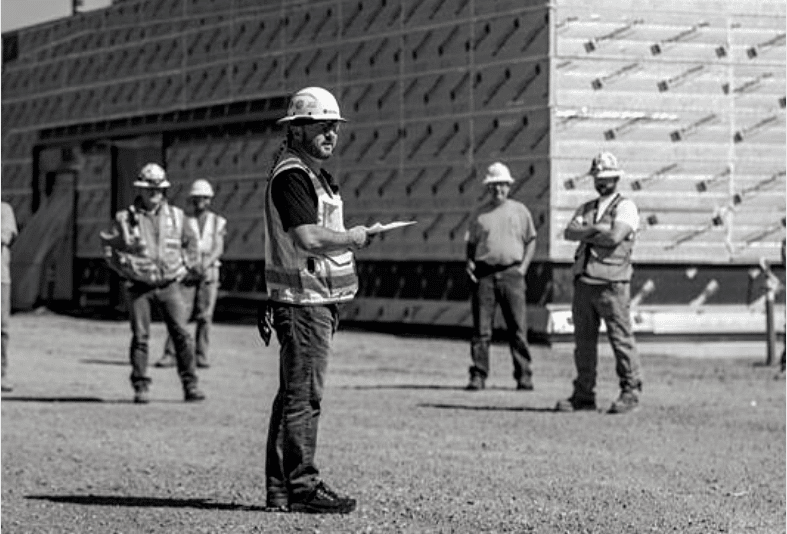 Unlike many countries, Australia is keeping its construction industry going, framing it as a national economic priority.
PM Scotty Morrison (nickname upgraded from ScoMo due to a little win-back of respect during this "unprecedented" time) has signalled he wants construction to remain classified as an essential service and considers the sector vital to the economy and jobs.
So long as construction continues to be classified as essential under the Australian COVID-19 regime, work can continue on building sites.
We need to continue site work – on residential, commercial and mining sites as well within manufacturing /processing plants.
State and territory governments formally have the power to shut construction sites in most circumstances. But Scotty said he had discussed the construction site issue with state premiers and "this is an important part of the economy". I'm pretty sure they didn't disagree.
Covid-19 Construction regulations around the world
Changes are required of course, to stop the spread of the virus, and these have been implemented across the sectors, at least at the governance/corporate level.
Even without a government shutdown order, measured Australian construction site activity "fell markedly in March: The Australian Industry Group's Performance of Construction Index dropped 4.8 points to 37.9" – Wow! That's 11%. Compare that with gyms, swimming pools, beauty spas and the like – 100%. We're doing okay!
But many regions around the world have closed most of their construction industry.
New Zealand has shut down all non-essential building and construction work, and its definition of "non-essential" restricts the industry mostly to work supporting essential services, critical infrastructure, jobs addressing immediate health or life safety risks, and preventing serious environmental harm.
The US effectively shut down many construction sites, limiting building to "essential infrastructure" (airports, utilities, public transit and healthcare services works), approved public works and a limited range of other projects.
The UK government is currently encouraging construction companies to avoid "close working", despite calls for a wider shut-down.
On April 2, a UK joint industry and government body ordered the closure of construction sites where workers could not safely maintain a two-metre distance, and then withdrew the order hours later, after the construction industry complained that the rules were impossible to follow.
So what does this last bit mean? Construction sites are a cesspit of virus-infected tradies? Probably not, but it does mean we're skating on thin ice.
Combating the spread of COVID-19 on mine sites
BHP has confirmed a small number of its global workforce have tested positive to COVID-19 and noted that all of them are recovering well. There had not been any wider transmission from the infected staff to other employees, nor was there any impact on the company's sites or operations.
All of the individuals who tested positive apparently followed the required protocols of self-quarantining and reporting, to avoid putting other colleagues at risk.
BHP has promised to conduct safe ongoing operations at its sites that adhere with strict health and travel guidelines put in place by the government to contain the spread of the virus.
They've also put protective measures in place for staff at higher risk, such as indigenous employees over the age of 50, offering that they work from home where possible.
Smart App to track the spread of COVID-19
My friend and business colleague Patrick has written a smartphone app that provides anonymous reporting of virus-carrying people you've come close to, allowing you to self-isolate and get tested quickly.
Thanks to the unsurprising bureaucratic process we all must live with it won't be available on the App Store until long after the virus has become a distant memory, but it can be made available to businesses that have a vested interest in where their resting FIFO contractors (for example) are spending their downtime so that they can keep their worksites as safe and healthy as possible. Get in touch if this is something you're interested in.
This is our greatest risk – that some numbnut that works on a mine site or construction site will ignore the prolific messages we're subjected to daily and venture away from home with dirty hands and a zest for cuddling people – and sites start shutting down.
ready to do things differently
We can work from home.
It's in some ways better, perhaps more efficient, and at least for Yenem, we couldn't be busier. But site people need a site to do their work. Drillers can't use Zoom!
Perhaps things will get worse for us before they get better. Perhaps we'll see a 20% decline, or even 30%. My books showed a worse decline than that during the mining downturn following the GFC! We survived.
We will survive this.
And out the other side, we'll be ready to do things differently. We'll have kicked the "too scared to change" habit and embrace all sorts of new methods and technology.
Like our altCONNECT connection for steel structures. What's that you ask? More on that soon.
Have a Project that You Want to Discuss?
Book a meeting with us and we will assist you with the structural design and analysis of your structure to help you produce a structure that is fit-for-purpose and capable of resisting all applied loads without failure during its intended life.
Like this article?
Subscribe to our newsletter to receive a weekly email from Yenem's director, Dave Meney.