March 17, 2020
Remote Working – Our Sensible Response to COVID-19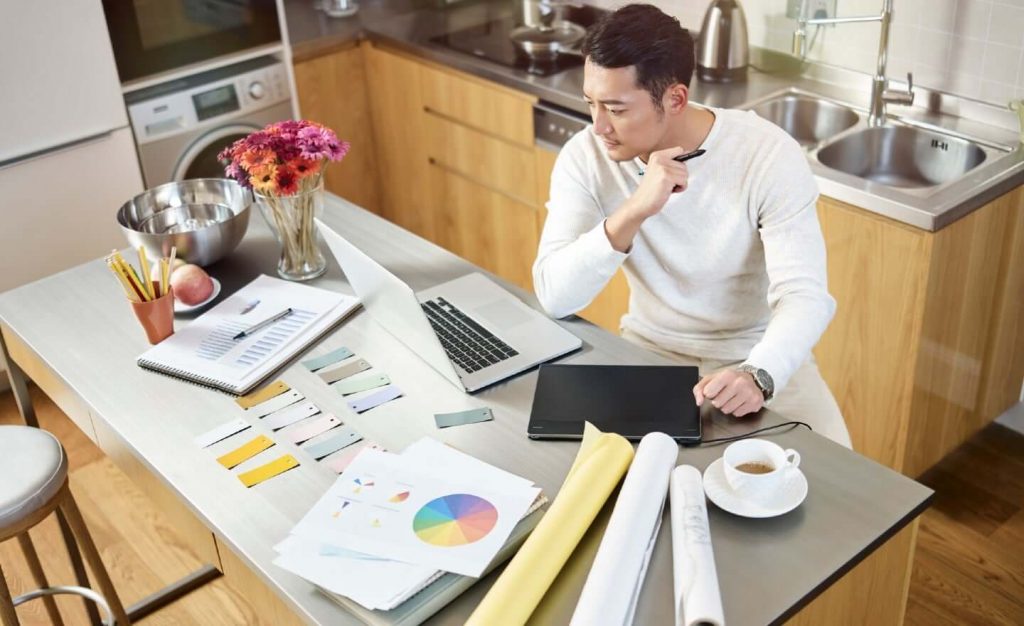 The growing concern and the ongoing development of COVID-19 has led to individuals, teams, and entire companies choosing to work remotely to limit its spread
It's real. It's here. It's worse than the flu. Even the government have got on board (kinda).
I've got a grandchild due any minute, and an old mum I want to keep visiting. But literally everyone has a good reason to minimise transmission of COVID-19 and the best way to do that is to reduce social interaction and pretty much stay away from people.
So we're working from home.
Not everyone can work from home, but engineering offices have few excuses quite frankly.
I began my consulting career working from home. I loved it. I avoided peak hour traffic. I watched my kids grow up. I worked in my undies. But I was disciplined, and watched others fail. I remember John Laird – he worked at home for a while. His wife nagged him to mow the lawn and do other jobs. Within weeks he was back in the sanctity of the Minproc office!
In 2004 I stepped it up. I wanted to travel with my family, and take my work with me. I did – for 18 weeks – and some clients didn't know I wasn't in my home office! Ever since then I've refined and perfected the mobile office as technology has grown to make it even easier. These days our team includes Francis in Kenya, Josua in The Philippines and Ashik in India. So of course we're geared up for remote teamwork.
And today, the local team has moved home with no interruption to services.
If this is the first time your company is embracing remote working, expect that there will be some challenges as your employees try to navigate this new terrain.
A few issues like these might arise:
Do they have everything they need?

Do they feel safe and supported?

Do they know how to do important work without face-to-face interactions?
This week, I thought it would be great to share some of the tools we use to help our staff work comfortably from home, or on-site, or on holiday.
1. Communicating Remotely
Google Hangouts: We have created chat rooms to enable team members to communicate on specific subjects without getting distracted with non-related messages. We can check in and out in 'The Virtual Office' so we each know where we're at, chat generally in 'Team Yenem' and tell jokes in 'Jokes' (Actually we don't, but we could!)
Google Meet: This is where we have video chats, and share our screens for problem solving and collaboration. We can have one-on-one sessions or involve the whole team.
Google Calendar: We each have a calendar and everyone has access. We use it as a to-do list and scheduler, and everyone therefore knows what everyone else is working on.
Spoke Phone: Ours is a VoIP-based smart office phone system. No need to be in our West Leederville office to hear the phone ring. I once answered the office phone from a hotel room in Cape Town! With the Spoke Phone app installed on each of our mobile phones, anyone of us can receive an incoming call and easily transfer it to the relevant person in another suburb, city or country (though at the moment we're not going to any other country 😢).
Google Drive File Stream: We use Drive File Stream to help us quickly and easily create/edit/access project files from any computer anywhere. Because Drive files are stored in the cloud, any changes made on a document by a collaborator from his local PC are automatically updated and available to the team.
3. Managing Our Projects Remotely
WorkFlowMax: We use this job management software to collaborate with ease on projects and help keep everyone up-to-date with the job progress and changes.
Anyone allocated access can see due dates, notes, milestones, workload, emails and documents associated with a certain project, and the use of notifications keeps us automatically informed of approaching milestones, time consumed etc.
Gmail: Sure, it's just an email tool. But we've observed it's also a huge killer of time, so we ONLY use it now to maintain communication on projects with clients. Internal correspondence is off limits (see above).
When your business is in the cloud, your IT company can be too. We use Google Cloud Premier Partner itGenius to troubleshoot, maintain, backup and support our computers and our team.
Yep, we still have infrastructure.
Software that needs Windows 🤮 software to run, like Bentley 🤮🤮Systems Staad.Pro and Microstran, and CAD. And fast processors to carry the overhead. And for that we access the office computers remotely.
There is absolutely no need for high performance home computers (a Chromebook or old PC will do) because you're just using it to display the stuff happening on the office computers. Forgot to copy a file to the cloud? No problem.
There's always opportunity in adversity. If COVID-19 teaches us anything, it's to be mobile and agile even if that means staying still for a while!
So it's going to be business as usual at Yenem. If you want help getting remote-ready by all means give me a call.
If you're already there, what are some of the measures that your company has taken to assist you to comfortably work from home, be productive as usual and help mitigate the spread/exposure of Covid-19?
Would love to hear from you 😊.
Like this article?
Subscribe to our newsletter to receive a weekly email from Yenem's director, Dave Meney.